nkubarcompany
Regular price
Sale price
$15.00 USD
Unit price
per
Sale
Sold out
Share
The Nkuto shea butter lotion bar with natural beeswax is a luxurious skincare product that is perfect for those who are looking for a natural and eco-friendly alternative to traditional lotions. This lotion bar is made with high-quality, organic shea butter and natural beeswax, which work together to provide intense hydration and nourishment to the skin.
One of the key benefits of using beeswax in skincare products is that it helps to lock in moisture, creating a protective barrier on the skin. This can be particularly beneficial for those with dry or sensitive skin, as it helps to prevent moisture loss and keep the skin feeling soft and supple.
Shea butter is also known for its moisturizing properties, as well as its ability to soothe and calm irritated or inflamed skin. It is rich in vitamins and antioxidants, which help to protect the skin from damage caused by environmental stressors.
Together, the natural beeswax and shea butter in the Nkuto lotion bar work to provide intense, long-lasting hydration and nourishment to the skin. And, with its plastic-free packaging, it's a sustainable choice for those who are looking to reduce their environmental impact while still enjoying high-quality skincare products
Ingredients: Shea Butter,  Beeswax (100 grams)

HOW TO USE: Scrape a small amount of lotion into your hands using the spatula with the DUA KUKUO dish tray or rub the bar between your hands and use the warmth of your hands until the bar is nice and warm then massage the butter into your skin. 
IDEAL USAGE: Use on cracked, dry hands and feet as well as for smoother knees and elbows.
View full details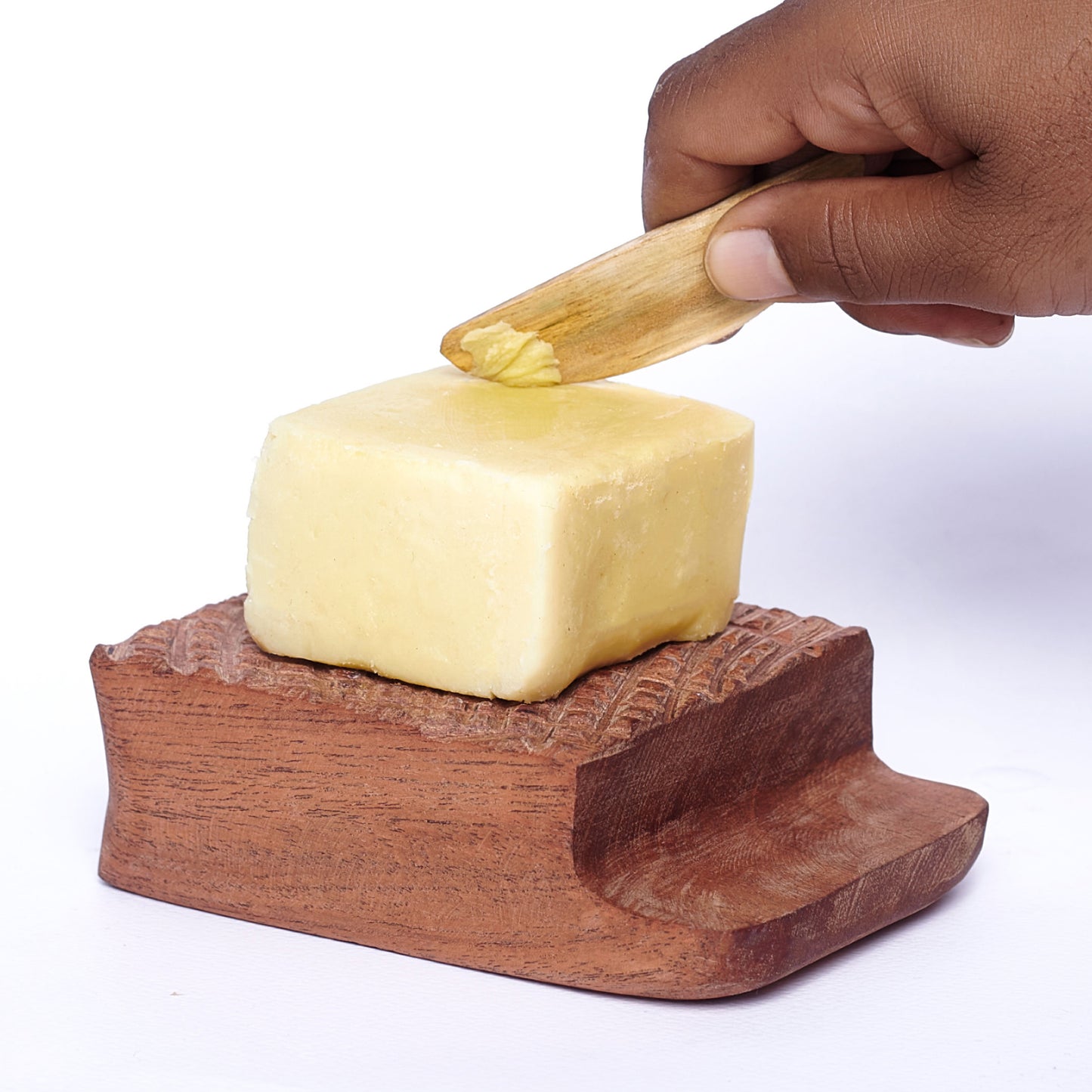 Customer Reviews
07/26/2021
La

Ghana
Healthy Skin
Great product! Keeps the skin looking healthy and well moisturize!