nkubarcompany
Regular price
Sale price
$20.00 USD
Unit price
per
Sale
Sold out
Share
The Kube coconut oil lotion bar with natural beeswax is a nourishing and environmentally friendly skincare product that provides long-lasting moisture to the skin. This lotion bar is made with high-quality, organic coconut oil and natural beeswax, which work together to deeply hydrate and soothe the skin.
One of the key benefits of using beeswax in skincare products is that it helps to create a protective barrier on the skin, preventing moisture loss and keeping the skin feeling soft and supple. It also contains natural antibacterial properties, making it a great ingredient for those with acne-prone skin.
Coconut oil is also a powerful moisturizer that can help to soothe dry and flaky skin. It is rich in fatty acids and vitamins, which help to nourish and protect the skin from environmental stressors.
Together, the natural beeswax and coconut oil in the Kube lotion bar work to deeply moisturize and nourish the skin. And with its plastic-free packaging, it's a sustainable choice for those who are looking to reduce their environmental impact while still enjoying high-quality skincare products.
Ingredients: Coconut Oil and Beeswax (100 grams)

HOW TO USE: Scrape a small amount into your hands using the spatula with the DUA KUKUO dish tray or rub the bar between your hands and use the warmth of your hands until the bar is nice and warm then massage the butter into your skin. 
IDEAL USE: Ideal to use for all-over body moisturizing.


View full details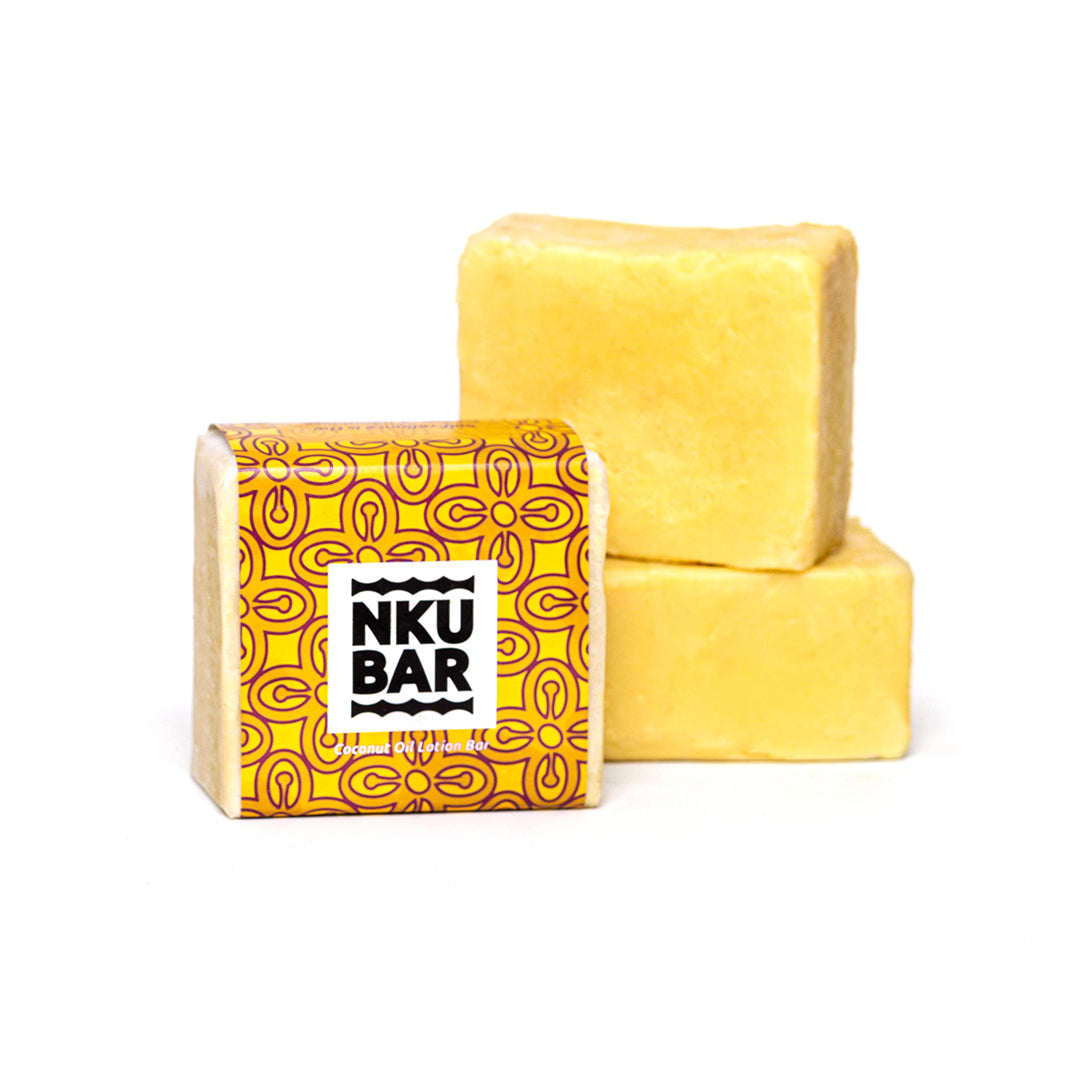 Customer Reviews
07/16/2021
Anthony

Ghana
No More Ash
I just apply this lotion to my hands ONCE and I can go about my day without worrying if my hands are ashy again. I can literally wash my hands multiple times a day and I STILL wouldn't need to reapply. It just makes my skin feel so soft. It's just the best if you ask me.